Skyfire Bellagio Patio Torch


SKYFIRE BELLAGIO™ PATIO TORCH

with Tall Flame
The Bellagio™ Patio Torch is a 360 degree art form that can be enjoyed 365 days of the year. The Bellagio™ provides cozy mood lighting from an attractive single, luminous four foot flame. The uniquely designed patio torch meets the demands of today's modern lifestyle and is a perfect accent for pools, decks and outdoor rooms.
Dimensions
H 84" x W 22" x D 22"


BTU's
31,000

SAFE GUARD™ SCREEN

Protects from accidentally touching the SKYFire's unique tower of flame.

SIDE SHELF AND BAR TABLE (OPTIONAL)

Add this stainless steel shelf and table to provide a stylish spot for drinks and snacks.

PROTECTIVE COVER (OPTIONAL)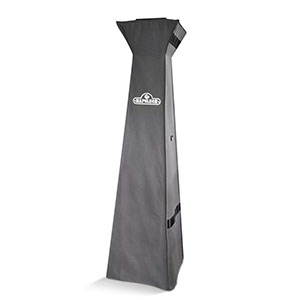 Protect your product with a durable and water resistant cover featuring air vents and convenient hanging loops.

Napoleon offers a best-in-class manufacturer's warranty on all of our products for your peace of mind. Made with the highest quality materials and caring craftsmanship, we take pride in our products and services.
Please see our warranty page for full details about your Napoleon product.
We are proud to present our best premium Shopify theme - Ciao.
This is multi-purpose software that can be used for any type of the store. Great variety of available options will make customization process very easy.
Please, take a look at feature list and compare with our competitors.
You can buy our theme and start your business online with minimal time investments.
Ciao support DropShipping app Oberlo.
Ciao Shopify theme is powerfool tool to create personal webshop.