---
---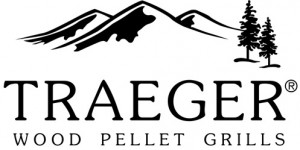 APPLE PELLETS
20lbs
To master the sport of cooking outdoors, natural hardwood is a game changer. We've dedicated over 30 years to establishing the recipe for pure, natural flavor from 100% hardwood, gathered from all over the U.S. Traeger's premium blend of hardwoods have the compressed cell structure necessary for a balanced, dependable burn. With Traeger Apple pellets, you'll get a light, slightly fruity smoke flavor that will naturally enhance Veggies, Pork, and Chicken.
Never Use Charcoal or Gas Again: Traeger premium wood pellets deliver unmatched pure, hardwood taste and ensure perfect blue smoke to flavor your food

Real Wood Pellets: Made from 100% all-natural hardwood with no binding agents or fillers

Amazing Wood-Fired Taste: Add pure hardwood flavor to everything you grill, smoke, bake, roast, braise and BBQ

Made in America: Sustainably sourced and manufactured by Traeger in the USA

Weight: 20 lb. bag
WOOD-FIRED TASTE
Infuse amazing pure, hardwood taste into everything you grill, smoke, bake, roast, braise, or BBQ.
SMOKE SCIENCE
Traeger's pellets are formulated with just the right amount of moisture content to achieve perfect blue smoke and a clean, dependable burn.
100% ALL-NATURAL HARDWOOD
No fillers, no unnatural additives, just pure 100% virgin hardwood for unmatched flavor.
QUALITY OF PRODUCT
Thanks to a patented process, Traeger ensures all our pellets are the highest quality so you achieve consistency you can count on.
MILLS IN THE USA
Traeger owns and operates its mills right in the USA, overseeing the process from beginning to end and implementing strict guidelines for smoke perfection.
PRODUCTION PROCESS
Traeger created the "gold standard" in pellet production, using a special pelletizing process to create the best pellets on the market.
SUSTAINABLE SOURCING
Traeger utilizes the sawdust from existing clean, green hardwood, manufacturing high quality pellets without harvesting a single tree.
---